Here I have gathered some resources that can be helpful for you in your social media journey.
Free Social Media Content Calendar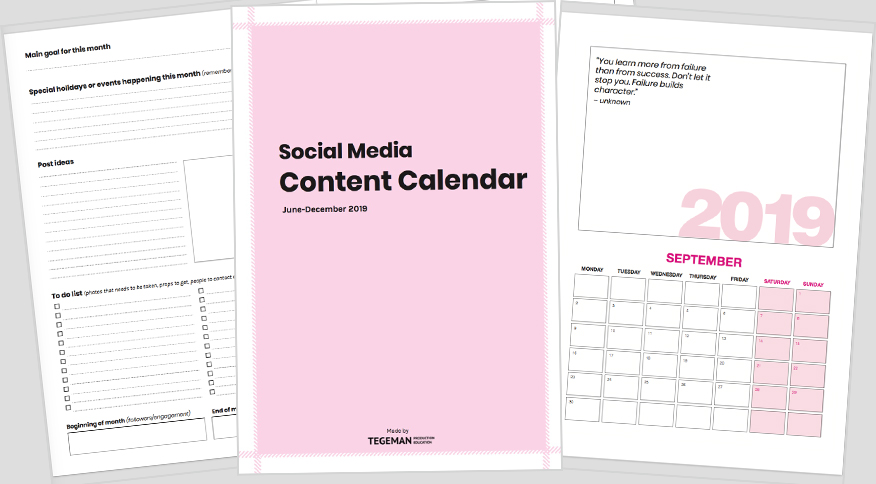 Keep track of your planned posts and special events that need a bit of extra TLC with this Social media Content Calendar for June-December 2019. For each month you have the calendar to mark special events/days, space to write down goals, keep track of growth and jot down ideas.  Fill in your email address below and I'll send it to you for free!
Get the calendar right to your inbox
It's a workbook, journal and planner combination that gives you clarity, focus and strategy to help you set and achieve your goals both long-term and short-term. Imagine waking up with purpose, intention and a plan on how to live a life of legacy.
Excel Your Life, Live Your Legacy Workbook and Planner